Cinema "Splendid Palace"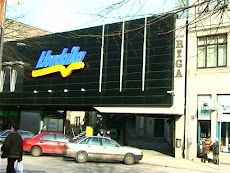 Cinema 'Splendid Palace' (1924)Ā is the first architect's F.Skujinsh work, that made him popular. A similar cinema building in Tallinn 'Crystal-Palace' was destroyed during the II World War.
This cinema building is rich in forms and elements of Baroque and Rococo. There is a cafe established in the 60-ties by E.Vecumnieks project in the basement.
ADDRESS:
Kino ā€žSplendid Palaceā€
Elizabetes str. 61, Riga
Information on programme:
phone: Ā +371 67181143
phone: +371 67181800