National Museum of Fine Arts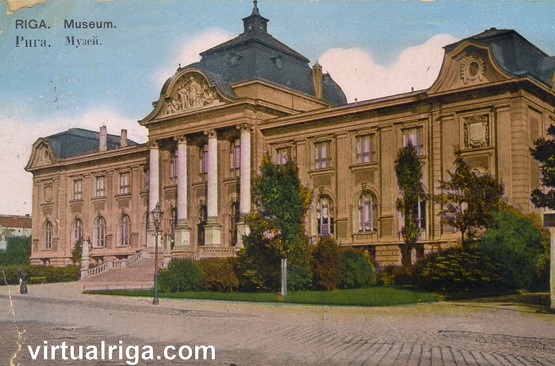 The building of the city art museum has a long history, including the open competition in 1897. This is the first building created specially as a museum.
It was built by a famous art scientist and architect W.Neumann (1849-1919). The reconstruction of the Dome Cathedral was made under the leadership of W.Neumann, besides, he has published more than 40 books on history of architecture and arts in Baltic.
This monumental building has Eclectic forms, but the interior reflects details of Jugendstil, because the time when the building was created is the flourishing period for Jugendstil. The entrance staircase and the sculptural group of fronton is made by A.Folz.
The collections of fine arts are kept and exhibitions of Latvian and Russian art take place here.
ADDRESS:
Kr. Valdemara 10a, Riga, Latvia

Skatīt lielāku karti