National Theater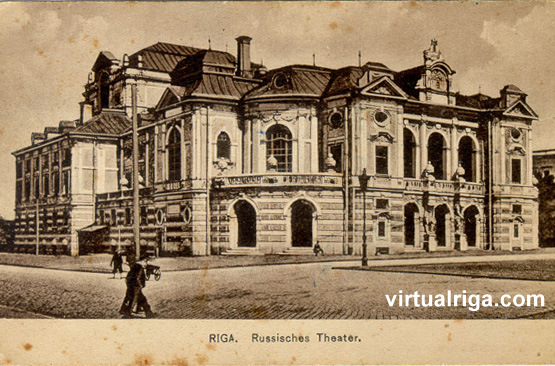 The building of National Theater was built in 1899-1902 by A.Reinberg. Till the I World War this building belonged to a Russian troupe, in the autumn 1917 Riga Latvian Society obtained these premises for a Latvian theater.
In November 18th, 1918 the Republic of Latvia was proclaimed in this building.
Since the beginning the Riga coat of arms from that time with the attributes of Russian Czar is placed in the facade of this building. The front sculptures are made by A.Folz. The interior is created in Eclectic style.