Folkklubs Ala Pagrabs
Аddress:
Peldu  19, Riga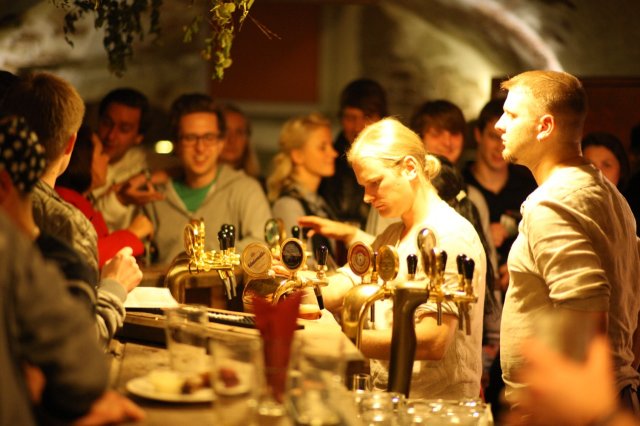 E-mail: info@folkklubs.lv
Phone:+371 27796914
"Folkklubs Ala Pagrabs" (the Folk Club ALA Basement) – A traditional Latvian tavern in the heart of the old town! The first and only traditional musical bar in Latvia! Here, everybody can enjoy traditional Latvian food, listen to traditional music, dance traditional dances and relax in true Latvian style. Our aim is to popularise the traditional Latvian culture, food and lifestyle and make it appealing in the 21st century. The owners are musicians and a chef from both Latvia and Australia, guaranteeing a good sense of humor and an interesting look at culture!
We are unlike any other bar in the old town – live music at least four nights a week, many different concerts with both local and overseas artists as well as traditional folkdance nights in which everyone can participate! This can all be experienced with one of our 14 local Latvian beers on tap and out nouveau and traditional menu – all at a cost that won't burn a hole in your pocket!