Museum of Architecture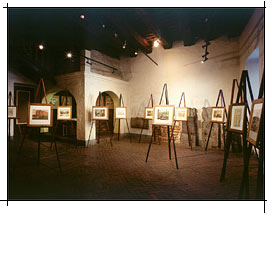 Address
: Mazā Pils iela 19, Rīga
Location: Center
Phone: +371 67 220 779
E-mail: Ilze.Martinsone@mantojums.lv
Opening hours:
Mo.: 09:00-18:00
Tue., Wed., Thu.: 09:00-17:00
Fri.: 09:00-16:00
Sat.: close
Sun.: close
The museum is closed on all public holidays.
Collections of the museum are formed of the original works of architects, including outlines, sketches and drawings. Good quality sepia transparency copies or photocopies can be accepted in cases when the originals have not survived. The museum can also accept models, though in case of larges-scale models photo pictures are preferable. To ensure complete understanding of the architect's ideas, explanatory articles of the architectural part of the design are appreciated.