Museum of Decorative Arts and Design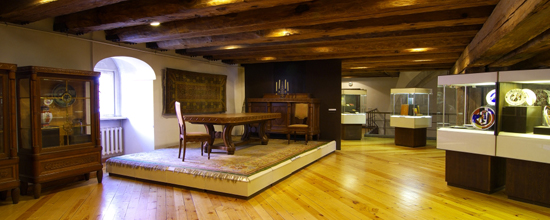 Address
: Skārņu iela 10/20, Rīga
Location: Old town
Phone: +371 67 222 235
Fax: +371 67 830 916
E-mail: Anna.Dzene@lnmm.lv
Opening hours:
Mo.: close
Tue., Thu., Fri.: 11:00-17:00
Wed.:11:00-19:00
Sat.: 11:00-17:00
Sun.: 11:00-17:00
Entrance:
Permanent exposition: adults euro 2,13 (pupils, students, seniors euro 0,71)
The permanent displays of the Museum of Decorative Arts and Design on the 2nd and 3rd floor unfold rich and splendid information about culture and art in Latvia. They help the visitors to have an insight into the creative work of each individual artist as well as to get impression about the dominating art styles and directions of different periods of time. The artworks represent the period from the end of the 19th century till contemporary time.