Latvian Fire Fighting Museum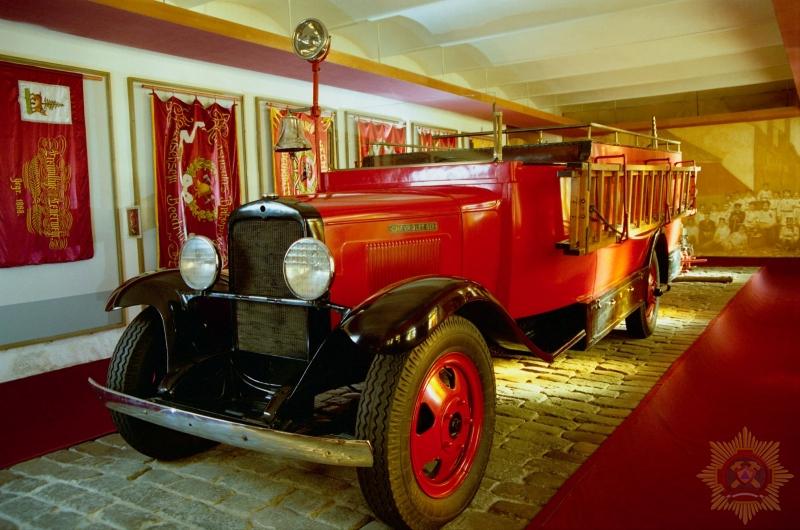 Address
: Hanzas iela 5, Riga
Location: Center
Phone: +371 Â 67 331 334
E-mail: muzejs@vugd.gov.lv
Opening hours:
Mo.: close
Tue., Wed.,Thu., Fri.: 10:00-17:00
Sat.: 10:00-17:00
Sun.: close
Entrance fee:
adults – 0,71 euro
schoolchildren, students – 0,28 euro
family (1-2 adults and 1 – 3 schoolchildren and large famiy) – 1,42 euro
guide service – 4,27 euro
thematic video – 0,85 euro
festivity in the museum (one hour) – 18,92 euro
deposit of exhibit outside – 9,28 euro
The exposition on the first floor tells the history of development of fire fighting in Latvia. One can see fire fighters' helmets, tools, uniforms, hoses, pumps, fire vehicle "Chevrolet Six".
On the second floor exhibits depict the development of fire fighting till nowadays. One can learn also about the scientific research work of the Service, development of fire sports, the greatest fires and other catastrophies.
In the Hall of Honour of Fire Fighters the visitors of the Museum can read the names of fire fighters who lost their lives while fighting fires, see the awards of fire fighters of various times.