Spoon Factory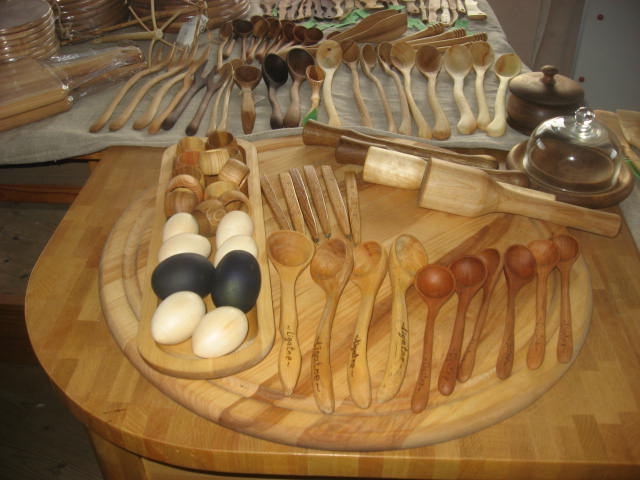 One of the main tresures of Latvia is forest. In Latvia there are not just trees, but also skilful craftsmen, who can make a lot of various things from wood. In Spoon Factory you will see many products made from birch, oak, ash, apple-tree, plum-tree, cherry, elm, juniper, lilac etc.
In Spoon Factory you will be able to watch how many beautiful, practical household objects are made from simple perhaps from Ā even worthless wood. We offer to watch how spoons, shovels for frying-pan, butter knifes, cutting boards etc.objects are made. They all are handmade.
Of course you will be able to buy our products, if you like them.
We have thought about those, who want to take part in spoon making process.
Address: SIA ā€žAVEKSS TRADEā€, ā€žVanagiā€ AugÅ"lÄ«gatne, LÄ«gatnes novads
Phone: +371 26 52 14 67
Phone: +371 28 60 26 42
E-mail:avekss@apollo.lv
.