RIGAAPARTMENT
Address (apartment): Ģertrūdes 54, Riga

Address (apartment): Tallinas 30, Riga
Address (apartment): Zvaigžņu 21, Riga
Address (office): Ä¢ertrÅ«des 54 – 6A, Riga
Phone: +371Â 2006 0009
Phone: +371 2957 6269
E-mail: reservation@rigaapartment.com
Price: from EUR 59 per day



FOTO: SUPERIOR 1 BEDROOM APARTMENT № 7A
Apartment Hotel "RIGAAPARTMENT" at 54 GERTRUDES street is just 15 minutes walk or 5 minutes drive to Old Riga.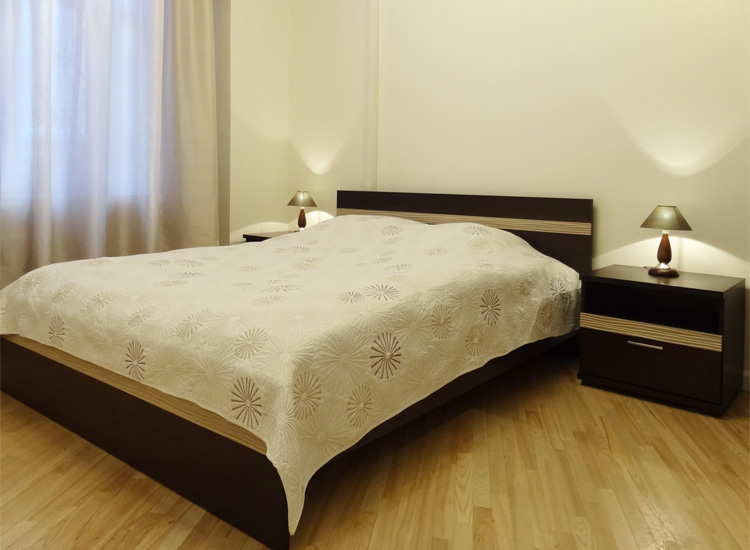 FOTO: STANDARD 1 BEDROOM APARTMENT № 9A
Apartment Hotel is located in city center in renovated historic building and feature high ceilings, wooden floors and stylish furniture.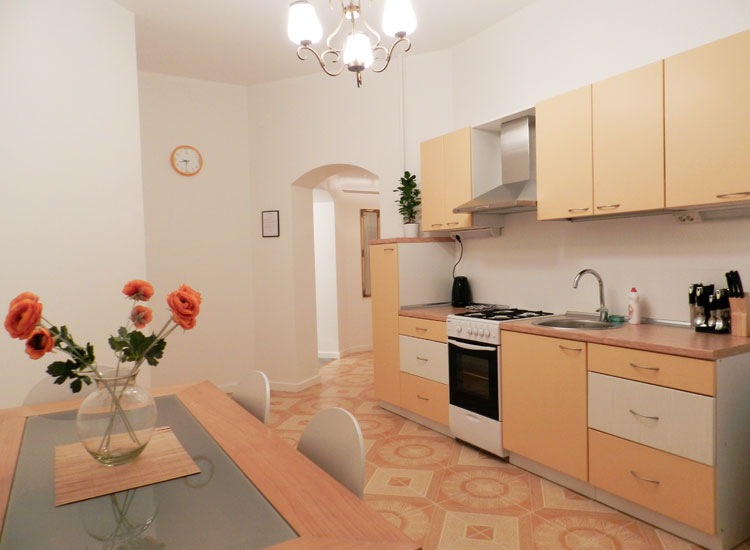 FOTO: DELUXE 2 BEDROOM APARTMENT № 4
There are 20 one, two or three bedroom apartments with everything you might need during your stay.

FOTO: SUPERIOR 2 BEDROOM APARTMENT № 13
EACH APARTMENT COMES WITH:
Fully equipped kitchen with a dining area, fitted with all necessary cutlery, fridge, microwave and electric kettle
Bathroom with either bath or shower, washing machine, hairdryier, towels for each guest as well as liquid soap/shampoo
Living room with comfortable sofas and large flat-screen TV with satellite channels
Bedrooms features double or single beds with bedclothes and wardrobe.
In each apartment You can find slippers which will make Your stay much more comfortable.
All apartments have private Free Wi-Fi internet access with password for each apartment.
FOTO: SUPERIOR 2 BEDROOM APARTMENT № 13
For all apartment smoking and pets are not allowed

FOTO: STANDARD 1 BEDROOM APARTMENT № 9A
Parking is available for additional charge of 5 EUR per day, reservation is requied
Daily cleaning is provided for all apartments
Minimum stay is 2 (two) nights
Check-in from 14:00
Check-out till 12:00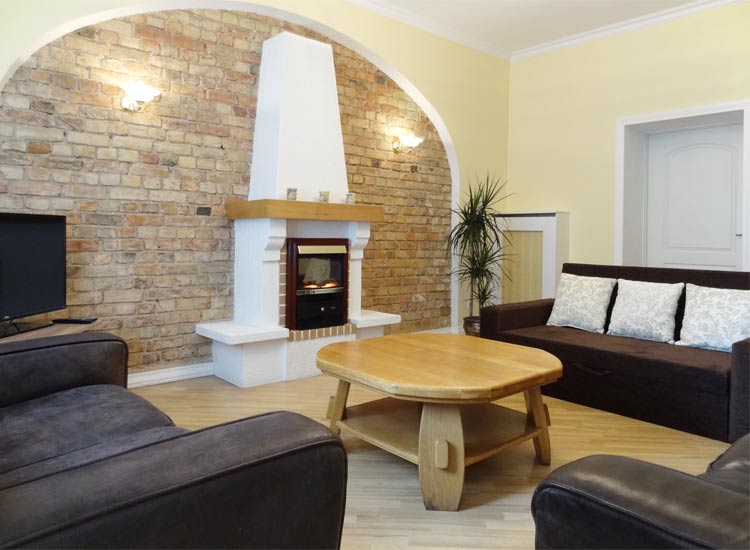 FOTO: DELUXE 2 BEDROOM APARTMENT № 2
Meeting in the airport
OUR MISSION
To give the guest a "HOME AWAY FROM HOME" feeling, within a hotel-like environment.
OUR VISION
Great and personalized service, meeting guest expectations, and inspiring a connection to our brand in the experiences we provide.
OUR VALUES
Apartment Hotel RIGAAPARTMENT holds the following values and beliefs:
Great Service
We understand that the value can be created with every encounter and this is reflected in our high standard of service.
Integrity
We are honest and straightforward in our interactions with our guests, colleagues and the communities in which we operate.
Respect
We respect privacy and the difference of our guests.
Teamwork and Passion
Hospitality is our passion, we are very lucky to do the things we love and to welcome people we like! We bring our individual expertise, creativity and passion to every our hotel's operation.
Continuous Improvement
We are innovative and utilize best practices to continually improve the quality of our products and services. We are striving to achieve the highest guest satisfaction.
WE BELIEVE
That all these values describe "how" we do, "what" we do and they are the very essence of our Apartment Hotel RIGAAPARTMENT operations.