Riga Hostel
Address:
Merń∑eńľa street 1, Riga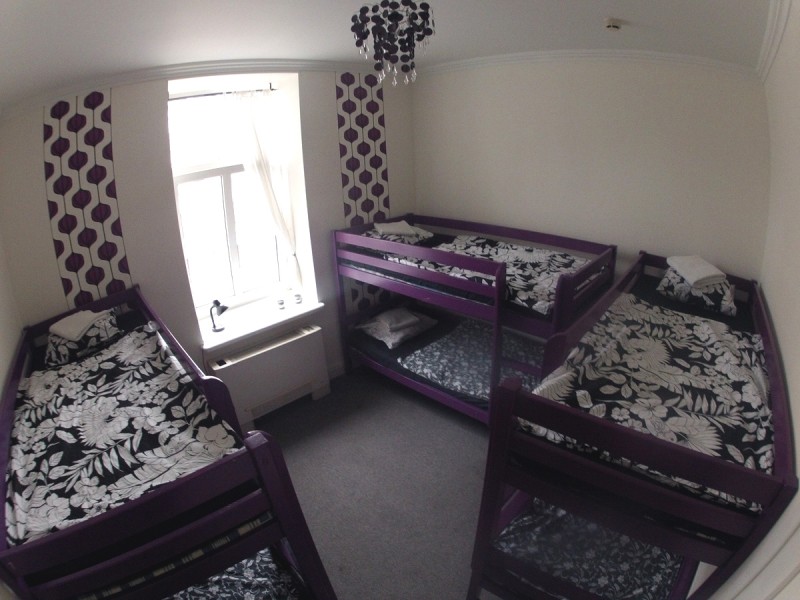 Phone: +371 67224520
Phone: +371 22337884
Fax: +371 673945
E-mail: reception@rigahostel.com.lv

Fun, Cheap and comfortable! Riga Hostel is situated in the historical part of Riga, the very center of this beautiful city. Great museums, galleries, restaurants, bars and colourful night life is just around the corner.

chek-in: from 14.00
chek-out: until 12.00

To make your stay as nice as possible, we offer you FREE EXTRAS:
'ÄĘ Free simple breakfast till midday
'ÄĘ Free tee and coffee all the time
'ÄĘ Cozy kitchen with all facilities
'ÄĘ Common room with a TV & DVD player
'ÄĘ Free internet access in common room
'ÄĘ Free WiFi in all rooms
'ÄĘ Free luggage storage
'ÄĘ Hair drier, iron and ironing boar
'ÄĘ Tourism information desk
'ÄĘ Free car parking (7 min. walking distance from Riga Hostel, previous reservation needed)
For additonal price:
'ô¶ Car parking on the same street
'ô¶ Airport pick up and transfer to airport available
'ô¶ Bicycle rent and vintage style Volkswagen Beetle car for rent.