Tiger Hostel
Address
: Raina bulvaris 31, Riga, Latvia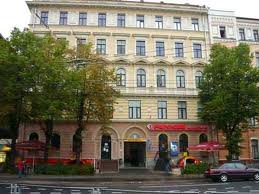 Location: City Centre
Phone: +371 22 846 042
Fax: +371 67 282 255
E-mail: tigerhostel@gmail.com

GUESTS HAVE FREE OF CHARGE:
Fresh bed linen, towels;
WI-FI;
Refrigerator, microwave oven, dishes, etc. kitchen Appliances;
Clean washrooms, toilets and showers. Cleaned daily.
Booking 24 hours in advance, 24 hour care.
Information, maps;
Hair dryer;
Iron;
Board games (chess, checkers, cards)
If you have arrived at the hostel before the appointed time, you will be able to register and take a walk around the city. Check with 09-00 to 12-00 at no additional charge based on availability. The cost of a single room in a hostel, and the method of payment are set by our administration. The hostel reserves the right, subject to availability in your room podselyat guests regardless of sex and age. This does not in any case should not be regarded as infringing on your freedom, because, who knows, maybe your new neighbor or a neighbor for life will be your best friend or your girlfriend.
FOR AN ADDITIONAL FEE:
Transportation arrangement;
Telephone, FAX;
Disposable hygiene kits;
Express check-in for foreign nationals;
Check-out: 12-00
When leaving after more than 12 hours after checkout time as payment is made for a full day.
Check-in: 14-00