DODO Hotel
Address:
Jersikas 1, Riga, Latvia
Location: City Centre
Phone: +371 67 240 220
Fax: +371 67 240 218
E-mail: sales@dodohotel.com

1) Flat TV, WIFI, double or twin bed, new design;
2) New building, constructed in 2008;
3) Western European quality standard hotel;
4) Delicious French pancakes based breakfast;
5) Non smoking hotel.
Dodo Hotel is a new Low Cost hotel concept, which offers small and cosy room at a significantly lower rate. At Dodo Hotel you do not pay for services that you do not need. Only a low cost concept can offer you a modern and quality room in central location.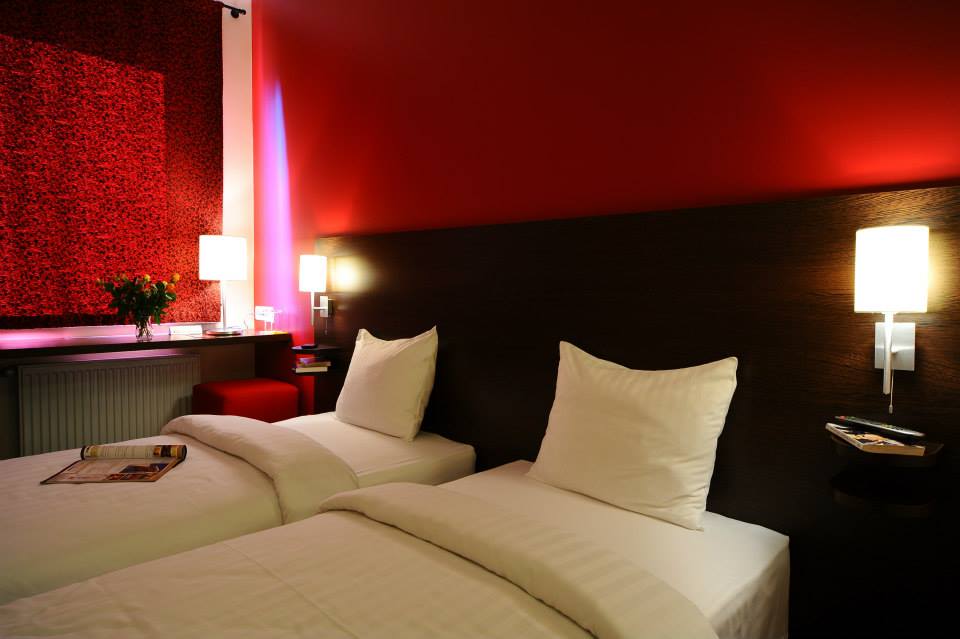 Feel good in a warm atmosphere, sleep well in our 4 stars quality beds, enjoy warm colours and cosy design.
109 comfortable non smoking rooms in central location of Riga.
Choice of double or twin beds.
Flat screen TV with local and international channels.
Family rooms available (up to 2 adults and 2 children).
All rooms equipped with hairdryer.
Unlimited free usage of WIFI internet.
.