Forums Hotel
Address:
Valnu 45, Riga, Latvia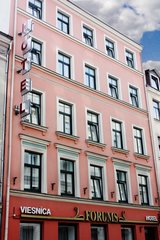 Location: Old Town
Phone: +371 67 814 680
Fax: +371 67 814 682
E-mail: reservation@hotelforums.lv

The Hotel is located in the Old Town, one of the unique historical part of Riga, where at a walk distance You can discover the famous in Europe historical and cultural sights, The Latvian National Opera, museums, concert halls, entertainment and shopping area, pubs, restaurants, official institutions, the railway and bus stations.
You can enjoy breakfast buffet in our cafe, it's included in room price. It' s possible to order breakfast in Your room as well.
.
.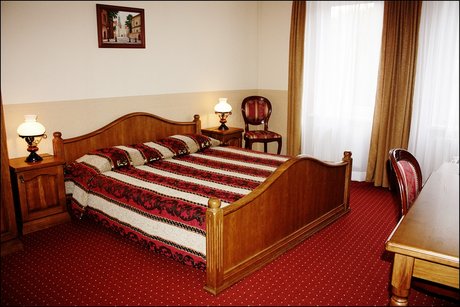 Our Hotel was opened in summer, 2001. However the building of it belongs to the 19th century. Now, after several reconstruction works, we are glad to present to our guests a well equipped, comfortable Hotel.
Our friendly and highly skilled staff will make You feel like at home.